We promised you more news about partnerships with free music sites last week. Well, here's the good news we're dying to tell you: WM Recordings is now officialy added as a 'curator' of the recently opened Free Music Archive: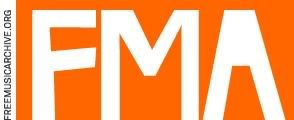 "The Free Music Archive is an interactive library of high-quality, legal audio downloads. The Free Music Archive is being directed by WFMU, the most renowned freeform radio station in America. Radio has always offered the public free access to new music. The Free Music Archive is a continuation of that purpose, designed for the age of the internet.
Inspired by Creative Commons and the open source software movement, the FMA provides a legal and technological framework for curators, artists, and listeners to harness the potential of music sharing. Every artist page will have a bio and links to the artists' home page for users to learn more about the music they discover via the Free Music Archive. We also seek to compensate artists directly. Artist, album and song profiles will contain links to buy the full album from the artist and/or label's preferred vendor(s). Users can also "tip" an artist if they like what they hear, sending a donation directly to the artists' PayPal account. Artist profiles include tourdates, encouraging users to step away from the glowing computer screen and see some real live music."
You can find our contributions here. We'll add our complete catalog of free albums to the archive in the coming weeks.